Don't have a tow vehicle?
No worries!
We've got you covered.
(call or email for information)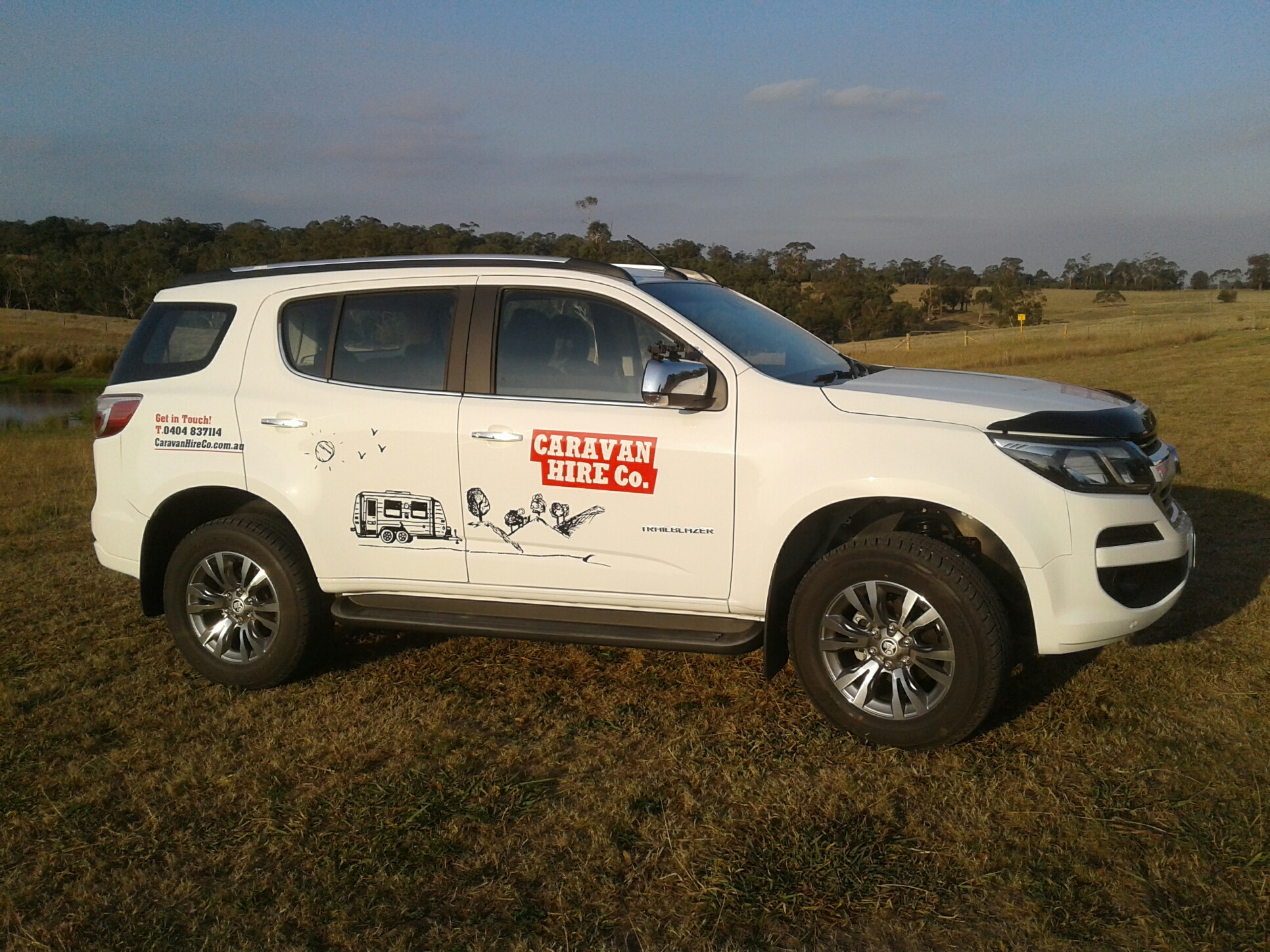 2018 Holden Trailblazer LTZ
Hire a caravan and a vehicle!  You now have the option of  either set up and stay or hire the tow vehicle as well.  This caters for those who are wanting to experience all the joys of a caravan / camping adventure, but do not have a vehicle with the capacity to tow a caravan.
It could also be that you are thinking of buying a caravan but want to hire first. Now you can hire the caravan and vehicle before outlaying a large amount of money.
You don't have any excuses now!  What could be easier?
Hire Rates:
$175 per day, or $900 for the first 7 days, then $100 per day thereafter.
There is a minimum hire period of 4 days.
All rates include unlimited kilometres and Australia wide insurance.
Our 2018 Holden Trailblazer LTZ is the perfect tow vehicle for a couple or family. It features a 3,000kg towing capacity, perfect for towing any of our vans if your car is unsuitable. In excellent condition, the Trailblazer has all the creature comforts you need in a vehicle.
Features & Specifications
Reversing camera
Leather interior
Climate control
Heated Front Seats
GPS
2.8 Turbo Diesel Engine
Automatic transmission
3,000kg Tow capacity
7 seater
Rear Airbag Suspension (controlled at the dash)
Redarc electric brake unit
Hotwires for fridge, battery and ESC
Unlimited km's